Welcome to the Eliot School
Whether you are a current or prospective parent or friend of the school, we invite you to explore our new website to learn more about the Eliot and the unique educational experience provided by our dedicated teachers, innovative programs, engaged families and supportive community.
Classified as a Boston Public Innovation School, the Eliot has enhanced its curriculum to chart its own course to high achievement. We continue to evolve our instruction to excite curiosity and immerse students in their learning. Our approach to education is holistic—focusing on serving students not only academically, but also physically, socially and emotionally. We partner with many community and civic organizations to provide the best possible resources and programs to our students, enriching their academics with arts and hands-on experiences that bring classroom learning to life.
We hope that you will read on to learn more about the Eliot K-8 Innovation School. We also encourage you to contact us at (617) 635-8545 to plan a visit to our school. Thank you for your interest, we look forward to the opportunity to inspire, motivate and support your child in his or her journey to reach their highest potential!
Sincerely,
Traci Walker Griffith
Executive Director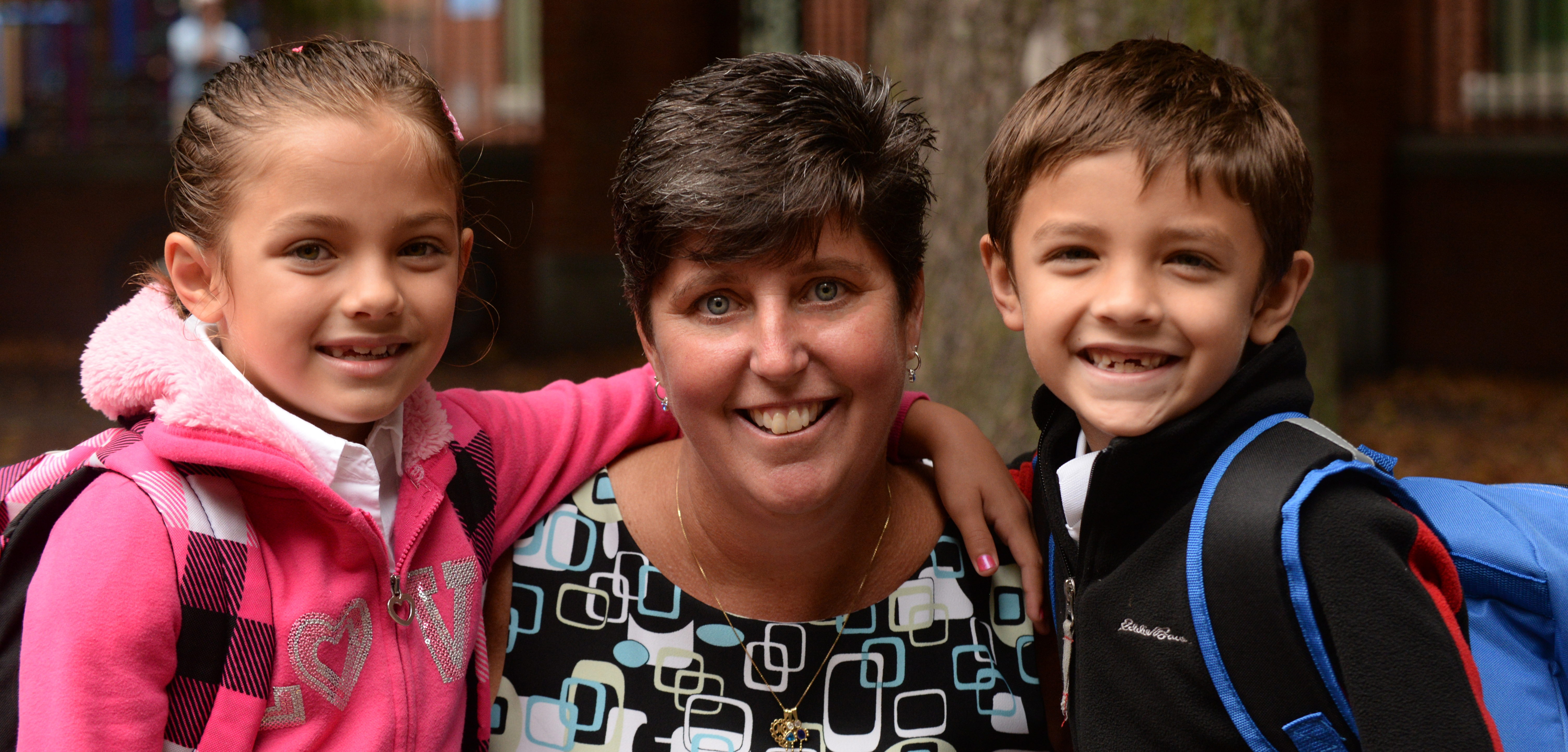 The Eliot K-8 Innovation School mission is to provide a fully inclusive, joyful, rigorous learning journey that prepares every Student to achieve their highest potential by embracing their identities, developing interdisciplinary 21st century skills, and applying an antiracist mindset empowered by knowledge to participate actively in a complex and constantly changing, culturally diverse world.
The Eliot K-8 Innovation School is to be a school built on a strong foundation where:
Our Shared Values about educating all Students is embraced every day by the Eliot K-8 Innovation School Professional Learning Community

Our instructional practices incorporate Eliot School Social Justice Guiding Principles inspired by Gholdy Muhammad's Cultivating Genius, developed internally by Eliot Staff. 

We ensure that teaching and learning is grounded in culturally and historically relevant content, designed to accelerate achievement for our diverse learners.

We foster relationships with Students, Families, Administrators and the Community to ensure all Students become critical thinkers, solve problems and make positive contributions to our Community.
Admission to the Eliot K-8 Innovation School is facilitated by Boston Public Schools (BPS).  Assignments for Boston Public Schools are generated by a computer algorithm which considers proximity, school choice rankings and many other factors when assigning schools.  The program aims to assign students to their highest listed school of choice. For more information please visit www.bostonpublicschools.org.
What is an Innovation School?
Classified as a Boston Public Innovation School, the Eliot has enhanced its curriculum to chart its own course to high achievement. The Innovation school classification gives Eliot increased autonomy and flexibility in six areas:
Curriculum, Instruction and Assessment
Budget
Schedule and Calendar
Staffing
Professional Development
District Policies and Procedures
The Elliot's Governing Board is charged with the oversight of the budget and staff hiring and is extremely familiar with the school's individual needs and is able to be extremely responsive.
Through the autonomies provided by its Innovation School status, the Eliot chooses and creates curricula and assessment tools to best serve the needs of its students. It supplements existing Boston Public School curriculum with programs and interventions that target the precise needs of its diverse population, including students with disabilities and English language learners.